The name "Oedo" (Great Edo) refers to what the capital of Tokyo was called from 1600-1800; in particular, it refers to Edo's prosperity and population, which at the time was thought to be the greatest in the world. The main chef is Mr. Fujiya, a Japanese chef who even in Auckland is lauded for his long-standing culinary career, having exercised his talent in restaurants such as the famous "Kura." He is a highly capable professional who has always had a keen eye for local tastes and trends in Japanese dining.
The calm, dark wooden interior of the establishment gives the impression of a Japanese mansion of old – as if one has just stepped into a different world. Even the tableware is said to be designed with the old city of Edo in mind.
Although traditional Japanese cuisine is enjoyable, there is wide selection of traditional and new style tapas, seasoned fusion such as salad, carpaccio and alcohol goes well too. Recommended the freshness assorted Sashimi and fish dishes.If become a regular recommendations from chef, you can also request a special dishes that is not on the menu. There are also Japanese style tatami room, counter bar and private room, since the atmosphere is good, there is a lot of couples using it.
Try Sake Tasting Set- $15.  with 4 different kinds of Japanese Sake & edamame.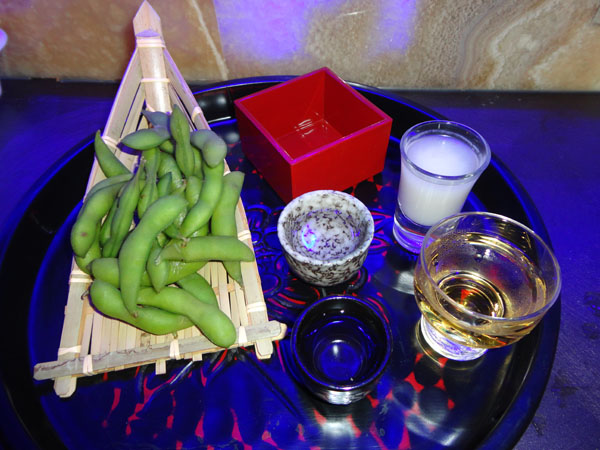 OEDO Japanese Restaurant & Bar

,
Related Listing
"Hokkaido" is located in this new developed quarry residential area in Lunn Avenue.  Along side ...

601 New North Road is a small, white-themed, simple (Japanese) restaurant. The place has an open ...

For customers seeking more traditionally presented Japanese food and etiquette this restaurant is ...